About us
Jet Centre Curaçao is Curaçao's very first dedicated terminal that offers the private aviation community a more luxurious comfortable travelling experience. The brand-new facility opened in January 2015. It is managed by Curaçao Airport Partners N.V., the Airport operator of Curaçao International Airport.  
Jet Centre Curaçao is operated by CATS, which provides general aviation ground support services and CUROIL, which supplies top quality fuel services.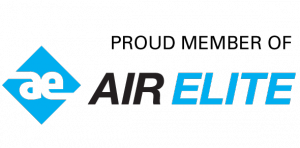 Jet Centre Curaçao is a proud member of Air Elite®. A global network of uniquely exceptional FBOs delivering "diamond level" customer service. With established product and service standards, customers can consistently experience "best in class" service at every Air Elite® facility around the world. All Air Elite®  FBOs are also members of the World Fuel Services Network (WFSN), the trusted global network of quality fixed-base operators (FBOs) selling branded fuel products and related services.
Besides, Jet Centre Curaçao is also member of National Business Aviation Association. NBAA is the leading organization for companies that rely on general aviation aircraft to help make their businesses more efficient, productive, and successful. This Association represents more than 10,000 companies and provides more than 100 products and services to the business aviation community.